I think I came out of the womb with an over-active imagination. As a 3-year-old, I was convinced I could lay Easter eggs. As a 7-year-old, I fantasized adventures with my Breyer horses. At nine I was making up stories and writing poetry. In the Los Angeles suburb where I grew up, you could walk anywhere you wanted. Me and my best friend, Suzy, roamed for hours.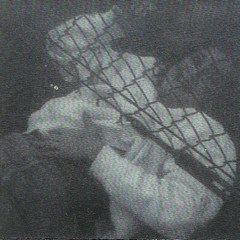 We visited all the local parks, crawled under chain link fences to sneak onto playgrounds of schools we didn't attend, and sat in her garage for days spinning tales.
There were corner markets in those days, stores that were right smack dab in the middle of neighborhoods. We'd walk there and buy orange or pineapple crush, wax lips and candy cigarettes. Yes, they used to sell candy cigarettes. Despite that early indoctrination, I've never smoked (not counting that one-time furtive experimental puff with my older sisters).
Even though I loved reading science fiction growing up, the first novel I wrote was a romance. As with many first efforts, that book should have never seen the light of day, but it did get shopped around a by an agent who was the mom of one of my husband's best friends. Not so much as a nibble for that book from publishers.
My nerdy nature and fascination with science fiction led me to a BA in math (physics minor) and MS in computer science. During that time, while I worked as a software engineer for a defense contractor, I wrote a stack of science fiction and fantasy short stories. No surprise that my second novel, Till the Stars Fade, was a science fiction romance.
In addition to the 23 novels and myriad short stories I've published, I've also written movie and TV scripts, and produced a few short films. You can watch one of my short films, Sweet Tooth, on YouTube. Another short film I wrote, Recombined, is based on my YA sci-fi Tankborn Trilogy novels, which my writing partner and I are working to adapt for television.
On a personal note, I am a confessed chocoholic (love dark, accept milk, refuse white), a folk dancer (that's me in the black turtleneck and striped shirt at :44 dancing the Turkish dance Narino),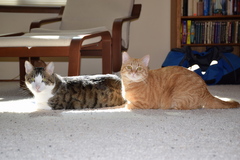 and horse lover who no longer rides. I live in Northern California with my husband and two cats: the amazing ginger girl Alani, and formerly feral boy Zak.
Get in touch
Sign up for my newsletter
Contact me